Who we are
We're the local branch of AEGEE in London. We were born in 2013 and since then we've striven to run a local group of pro-European enthusiastic students and workers who enjoy spending time together.
AEGEE stands for Association des États Généraux des Étudiants de l'Europe and it is known as European Students' Forum in English. It is the largest trans-national, interdisciplinary student organisation in Europe. Established in 1985, AEGEE currently has around 13,000 members and almost 200 local branches (antennas) in university cities across Europe, including Russia, Turkey and the Caucasus, with a European board and head office in Brussels.
AEGEE strives for a democratic, diverse and borderless Europe, which is socially, economically and politically integrated, and values the participation of young people in its construction and development. AEGEE is a secular, non-profit organization, not linked to any political party. All projects and activities are based on voluntarily work of its members. AEGEE empowers students and young people in Europe to take an active role in society by influencing political decision makers, and it creates a space for dialogue and learning opportunities.
AEGEE organises a wide range of projects categorised in five big means:
Intercultural Exchange
AEGEE creates a space for members of different backgrounds to meet and learn about cultural differences, in order to foster mutual understanding. AEGEE supports mobility and encourages young people to cross borders and make new friends, to break stereotypes and strengthen tolerance, respect and solidarity.
Personal Development
AEGEE provides learning opportunities for the personal development of its members through non-formal education and informal learning. By participating in trainings courses, workshops, and active involvement in the organisation, our members improve their competences which are inmensely useful for their future lives.
Thematic Projects
Thematic projects, either local or international, are initiatives developed by members of AEGEE. They deal with current challenges in the European society, create awareness among young people and propose solutions from a student point of view. The outcome of this work has an impact in and outside of AEGEE.
Advocacy and Policy
AEGEE gathers the opinions of European students and represents these to stakeholders through campaigns, lobby actions, conferences and its membership in bigger advocacy platforms. In addition, AEGEE informs students and young people about the impact European policies have in their lives and opportunities they offer.
Forum for Discussion
AEGEE provides a space for young Europeans to discuss and exchange different points of view with a European perspective. This exchange of ideas occurs in all our activities but special importance is given to them in our Working Groups, conferences and General Assemblies (EPM and Agora).
Find out more information about AEGEE on the official website, on Wikipedia and on Facebook.
Activities
Come and enjoy some time with us! The best way to get initiated to AEGEE is just by attending some of our social drinks we organise in London. Once you feel comfortable you can apply to many amazing events all around Europe.
Participants of the 2015 4 seasons, 3 reasons, 2 countries, 1 story! SU in Romania and Moldova pose for a funny picture in Brasov. More pictures.
In the above box you should be able to see a list of upcoming AEGEE-London events. But the Facebook Page Plugin used for it has been broken for months without Facebook fixing it: 1, 2. Instead check this.
We create a Facebook event for every of our activities, and we publish them on our AEGEE-London Activities group. You can also join this group and leave a post to hang out with other aegeeans in London.
We also publish all the pictures of our events in our Facebook page albums.
In order to promote our events and provide information to participants, for our most relevant local activities we also create a website in addition to the Facebook event. Check below the websites we have created for our Brexit conference celebrated in November 2017 and our RTC organised in September 2019.
Activities around Europe
International events are at the heart of AEGEE. The identity of our organisation reflects five different means: intercultural exchange, personal development and non-formal education, thematic projects, policy and advocacy and forum for discussion. During conferences, exchanges, trainings and many other events, students have the opportunity to meet and exchange their opinions, ideas and impressions on various topics. These events are organised by AEGEE locals, Working Groups, or projects, often based on a cooperation among multiple bodies.
For a full list of events check this list. Remember that in order to apply to European events you need to be member of some AEGEE antenna. Check Join Us to become member of AEGEE-London.
Summer Universities
In a Summer University, together to other 20 to 50 participants, you will be given the chance to taste different food, listen and dance to unusual music, befriend people from many countries and then arranging trips with them. You will learn to say "hi" in another 10 languages, and love diversity and multiculturalism. You will discover the real AEGEE spirit!
How long: 1-2 weeks.
When it happens: end of June-beginning of September.
When to apply: March-April.
How much: 150-250€.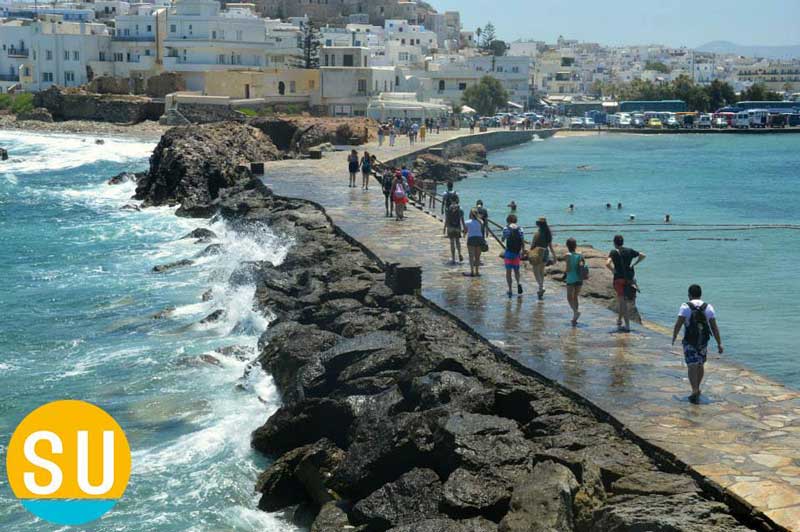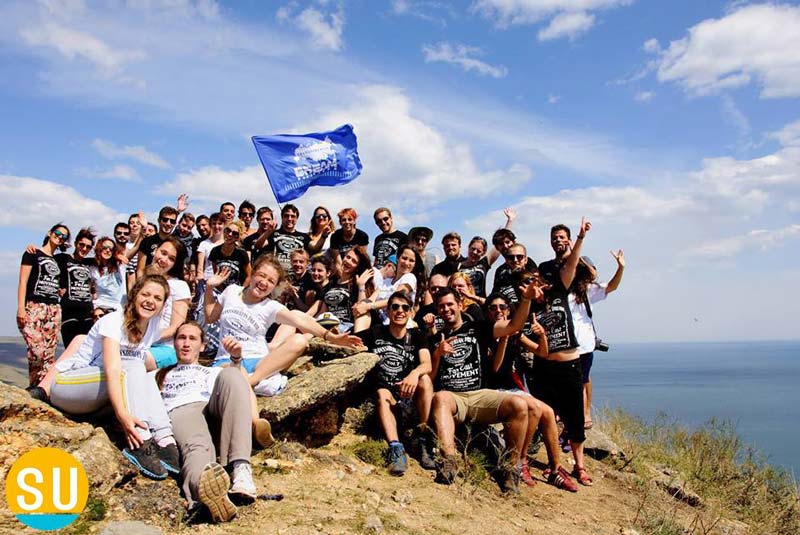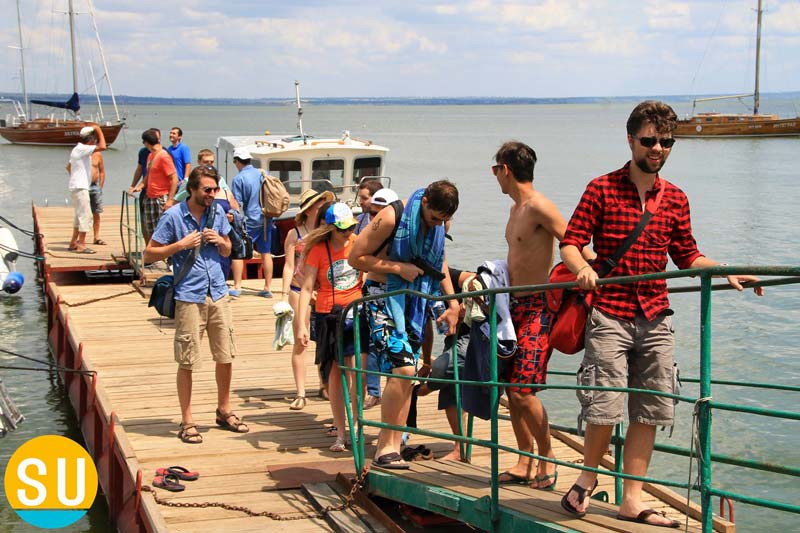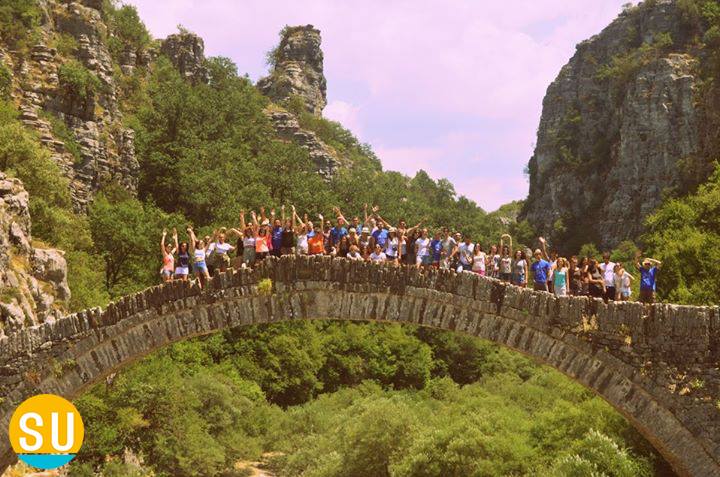 Agoras
The Agora is the General Assembly of the association, held twice a year, in spring and autumn, gathering 600-1000 students for four days. It is one of the most important events in AEGEE. Apart from being the venue where the board of directors of the organisation –the Comité Directeur, CD– are elected every spring, it is also a life-changing experience for the participants.
Main discussions and decisions take place during the plenary meetings. The participants of the Agora also join workshops, prytania (to discuss changes to the statutes of the organisation), progress meetings about ongoing projects, and other activities.
How long: 5 days.
When it happens: May and October.
When to apply: February-March and July-August.
How much: 50-60€.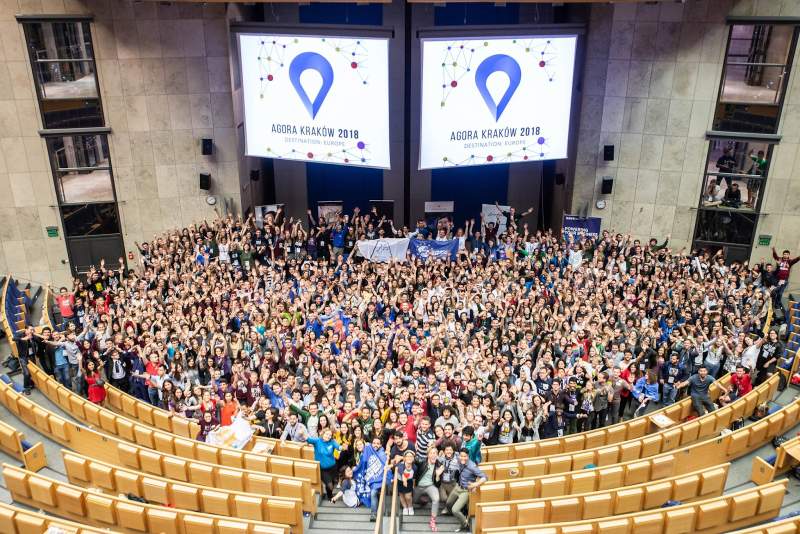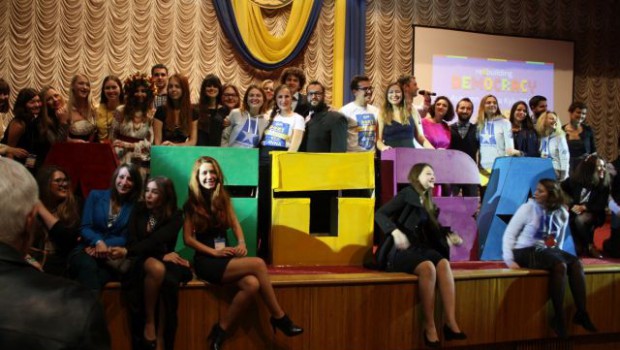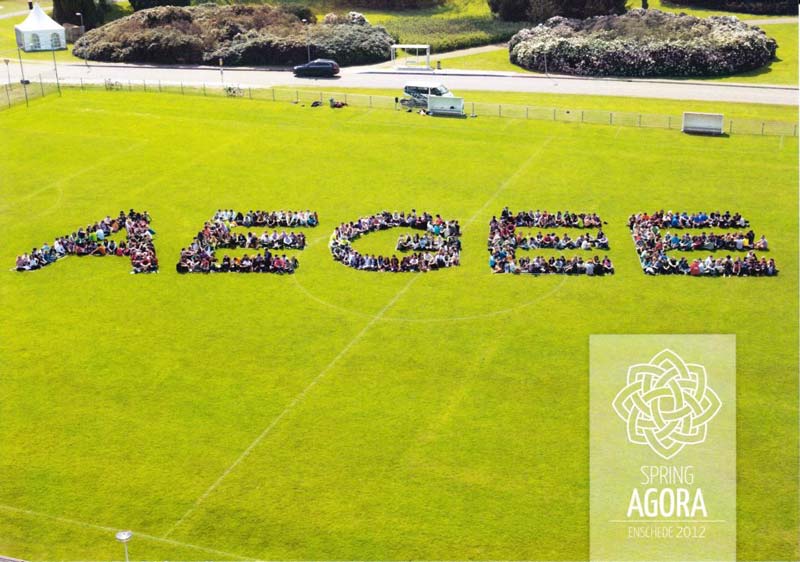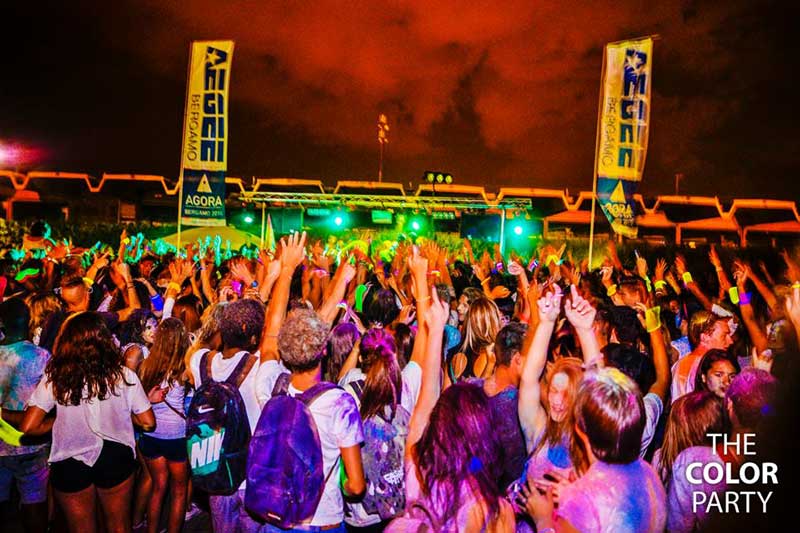 Network Meetings
A Network Meeting creates contacts and cooperation between AEGEE locals situated nearby each other. They're organised by the Network Commission in co-operation with an AEGEE local. They're abbreviated as NWMs and they happen in spring (check the ones of 2016, 2017, 2018, 2019, 2022) and autumn (check the ones of 2016, 2017, 2018, 2019).
They are the opportunity to discuss common activities and share experiences, but also to learn more about European projects and discuss general AEGEE matters. New AEGEE members can learn from experienced AEGEE members.
During a NWM several types of activities are conducted: workshops on project management, public relations, fund raising, presentation skills, NGOs, the European level of AEGEE, making movies, presentations of past and upcoming projects in the Network, discussions concerning current youth issues, youth unemployment, students' mobility, etc.
Training Courses
Non-formal education is an integral part of AEGEE. Many AEGEE's training events are organised by the AEGEE Academy, often in cooperation with other AEGEE bodies who are experts in certain fields such as committees or project teams. These training events are called European Schools. The events focus on a certain theme or topic, like project management, public relations, fund raising, and others.
Antennas can also organise training events. They are called LTCs (Local Training Courses) and RTCs (Regional Training Courses).
During these events, participants get a chance to understand how NGOs work, at the same time developing personal skills. Diverse training methods, which include lectures, workshops and case work, create the perfect environment for fast knowledge absorption among trainees.
Many other
events
Aegeeans love to gather together just for the sake of fun and friendship! Any excuse is good for party, and for that many events all around Europe are organised just to spend time in good company.
Anniversaries of the organisation or antennas are a common reason to plan an European event. It's always a source of joy and celebration to remember the origins of AEGEE, to not forget our values and to make possible to celebrate more anniversaries in the future. Some recent anniversaries were the 30th Anniversary of AEGEE, the 29th Anniversary of AEGEE-Berlin or the 25th Anniversary of AEGEE-Praha.
New Year's Eves are also great events organised all around Europe by many antennas. Have crazy party with champagne and mulled wine at the same time you visit European cities –often covered in snow– with beautiful Christmas markets and delicious winter foods. This and this are two examples.
All AEGEE events are listed here.
The board
The board is the people in the antenna who on their free time take on the tasks needed to run and keep the organisation alive. Scheduling new events, create promotional material, replying to messages and elaborate reports are some of our tasks.
Former boards
Since the birth of the antenna in 2013 many people have been part of the AEGEE-London board and have helped to make AEGEE-London possible. In this Facebook album you can check all our board pictures. These are all the AEGEE-London board members over time:
(Scroll the table left to see it entirely)
2022 2020 2019-2 2019 2018-2 2018 2017 2016 2014 2013
Antenna's birth
We were born the 15th of January 2013 as the AEGEE-Europe Contact in London. During the Spring Agora Rhein Neckar, on Saturday 6th April 2013 we signed our Convention d'Adhésion with AEGEE-Europe becoming then a Contact Antenna.
The Convention d'Adhésion establishes the official birth of our antenna and contains a series of articles that must be followed by both AEGEE-London and AEGEE-Europe. Eszter Bangó (first antenna's president, the blond girl behind the lectern on the above picture) and Maarten Veldmans (one of the founders, on the pic holding the microphone) attended the Spring Agora Rhein Neckar, to sign the Convention.
Then during the Spring Agora Patra in May 2014 we finally became full Antenna member of AEGEE-Europe.
Previous AEGEE-London foundations
2013 wasn't the first time AEGEE-London was founded. The first time that AEGEE-London was really born was in 1985/1986. The current board doesn't have any record of the exact date. It existed until at least 1995 (we have a t-shirt of AEGEE-London of that year). However, afterwards, it died. Just until 2013 when it reborn to become again a wonderful antenna.
AEGEE-London at European level
Although we have always been a small antenna mostly active at local level, we have also collaborated several times at European level. Since the foundation of AEGEE-Europe in 1985 there have been 17 members of AEGEE-London that have been part of different Comités Directeur, first time being the 2nd Board of AEGEE-Europe in February 1986.
Members of our Board have also presented proposals in Agoras. Through 2021 and 2022, Tony Redondo –current Treasurer of AEGEE-London– presented two proposals grouped in the so-called Transparency Proposal. Check out its website!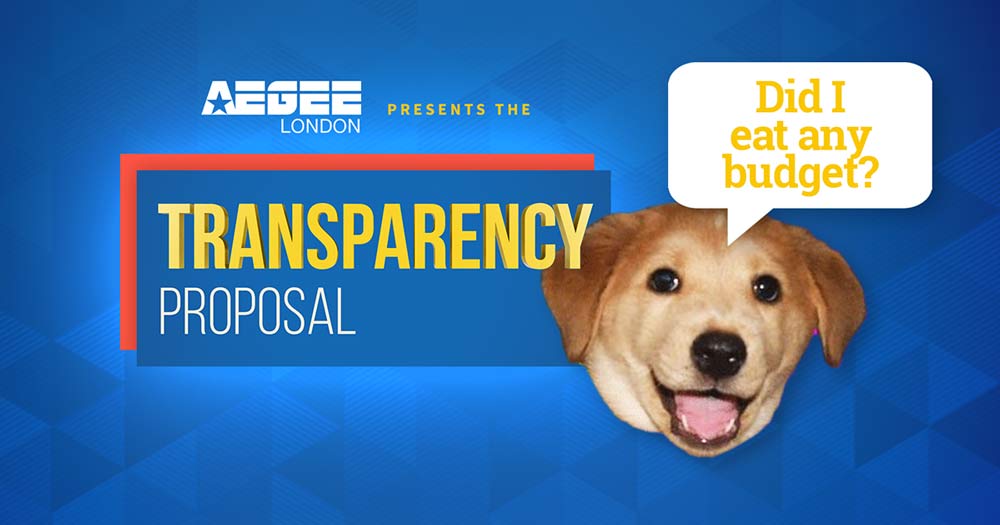 Join us
AEGEE is made of incredibly motivated young people who strive for what they believe in. The AEGEE dream of a democratic, diverse and borderless Europe continues to inspire generations of students and young professionals, and you can be part of this changing-life project.
Enjoy all local and European events, and if you want, get involved in the organisation of them. By becoming member of AEGEE-London you can:
Apply and participate in European events including Summer Universities, Agoras, EPMs and rest of European events.
Stand for some position on the board as you get experience within the antenna.
To successfully become member of AEGEE-London you just have to:
Register on the AEGEE website.
Join the AEGEE-London body.
Pay the annual membership fee of

£15

. You can pay by bank transfer, card or PayPal. We don't accept cash. Remember to add your name and surname as reference.

Make the payment immediately right after you register.

If you only register your account won't be activated and your application will be on hold until the payment is done. You won't be able to apply to events until the account is activated.
By bank transfer
UK transfer
Account holder:
AEGEE-London
Bank:
Barclays
Sort code:
20-10-53
Account number:
50953512
International transfer
Address:
AEGEE-London, London, UK
Bank:
Barclays
IBAN:
GB89 BARC 2010 5350 9535 12
SWIFT-BIC:
BARCGB22
By card or PayPal
That's all. As soon as we receive the payment we'll activate your membership and you'll be able to start applying to all AEGEE events.
What's next? Join our Activities Facebook group to receive a notification every time we post an event or someone leaves a message. You can also use this group to meet with other aegeeans in London or to ask for someone to host you if you're coming to London. You're now ready to enjoy our next events!
If you're member of other antenna and want to become member of AEGEE-London you just need to join the AEGEE-London body, that is, just follow the above steps 2 and 3.
MEMBERSHIP RENEWAL: if you need to renew your membership because it has expired after a year just follow step 3. If your account isn't part of the AEGEE-London body anymore you'll have to rejoin it again (step 2).
UK bank transfers take 1-6 hours. International bank transfers take 1-2 days. Card or PayPal payments are instantaneous. However account activation is manual and has to be done by a human. Please allow one day after we've received the payment to have your account ready. If by then your account still doesn't work drop us a message.
FAQ
Many doubts must be dwelling in your head. These answers will help you to make your mind and hopefully reassure your conviction of becoming member of AEGEE-London. For any other doubt contact us!
How old can I be to join AEGEE-London?
You need to be 18-40 years old to join us in local events or to apply for European events. If you're 17 years old and you want to apply to a Summer University you can join us and attend the SU as long as you're 18 when the SU is happening. Allowed age ranges vary between antennas. For AEGEE-London is 18-40 but it could be different for other antennas.
Do I need to be university student to join AEGEE-London?
No, you don't need to be current or former university student to join us. AEGEE-London has no qualification requirements. Nevertheless, for your information we tell you that at AEGEE-London most of us are former university students and current workers. On other antennas around Europe the most common type of member is university student.
Can I join AEGEE-London even if I don't live in London or I cannot attend any local event?
Yes, you can. It doesn't matter where you live or whether you join us just for the European events like Summer Universities. Just click here to join us. You're more than welcome!
What have to do Summer Universities with real universities?
Nothing. It's just a somewhat misleading name for a two-week summer camp for adults full of cultural activities. The kind of activities you'll enjoy during a Summer University (abbreviated as SU) is travelling, languages, workshops, cooking and, of course, party. You don't need to be university student to attend a SU. The reason for these events being called in this way is that thanks to the SU cultural program you will learn many things (like at university) during summer time.
When do you organise the next event or gather together?
All the activities we do, whether they are social drinks, day trips or exchanges are published on our Facebook page as an event. We also share the event on our AEGEE-London Activities Facebook group. So the best thing you can do to not miss any event is to join that group. You'll receive a notification every time we create a new event.
I'm from another antenna and I'm coming to London soon. Could you host me?
AEGEE-London is a small antenna. Unlike other antennas around Europe which may offer some help for visiting aegeeans we don't have deals or agreements with hostels or university dormitories. Instead send us a message to ask whether we could host you.
I'm from another antenna and I'm coming to London soon. Would you like to meet with me?
Of course! Publish a post on our AEGEE-London Activities group so that everyone knows you're coming. If you don't want to make your visit so public you can drop us a private message.
Which social networks do you use?
At the moment we only use Facebook (Activities group) and Instagram. Previously we also used Twitter, Google+ and Flickr but all these accounts are now closed or outdated.
What's the legal status of AEGEE-London?
Under English law we're constituted as an unincorporated association (more on Wikipedia). More simply, we're a student organisation (most of us are or have been students). However you don't need to be student to join us. At the moment we aren't registered as student society with any student's union nor linked to any university.
Do you have physical offices?
No, we haven't got any space to be our headquarters. Every time the board meets we do it online, or in some board member's house, or even better, in a pub, as good British habits dictate. What a better way to hold sessions and take tough decisions than by drinking a pint of beer!
Are you present at some London university?
When we were funded in early 2013 we had board members studying at University of Hull and LSE, and we got support from some of their teachers [1, 2]. Since then we haven't been present at any London university.

But how is it possible that a student organisation has no presence on its natural environment? We've always struggled to settle in British universities. Also AEGEE isn't exclusively a student organisation. We accept anyone who has already finished studies and has become worker. We also accept members with no university education at all.

At AEGEE-London we're mostly former university students who have become workers. It would be nice to have more students among our members though. You won't find any AEGEE leaflet or poster at a London faculty but if you're a student you and your friends are very welcome to join us! You'll enjoy our activities with people from all around Europe.
Where does the antenna get funds from?
At the moment our only source of income are members' fees. So far we haven't organised any fundraising events like parties or trips. We don't have either sponsorship agreements with companies or universities. The activities we organise require the member to pay their own expenses (mainly train and club tickets, and food and drinks). We hope that in the future this will change and we'll be able to organise fundraising events.
What are the funds used for?
We don't have many funds, but we don't have many expenses either. The main expense we have is the payment we have to do twice a year before each Agora to AEGEE-Europe. This payment is proportional to the number of members we have, to our members' fee and to the number of people who applied to Summer Universities from our antenna.

All our finances are audited by the Audit Commission of AEGEE-Europe through a yearly financial report that needs to be approved by this commission in order to us continuing being an antenna within the AEGEE network. We have a bank account with Barclays and an account on PayPal.

For the year 2020 we've published a Transparency Report with information about our bank and PayPal accounts.
How is this website made?
Our website is vanilla JavaScript, HTML and CSS bundled with Gulp. It doesn't use any toolset or front-end framework like jQuery, Angular or React. It's served statically from GitHub Pages, hosting service with no costs. We don't make use of any CMS. No WordPress, Wix or similar. The docs folder is the final distributable page that is delivered when visiting aegee-london.eu. GitHub Pages allows to use our own custom domain. We pay ~10€ a year for the aegee-london.eu domain on GoDaddy.

The source code of this website is available on GitHub. If you're the IT responsible for your antenna, you like our website and you'd like to use it, feel free to fork the repo, make the necessary changes and republish the website for your own antenna. It would be the best honour for Tony, the responsible for our site. Please remember to leave the footer with the link to the original repo and the link to Tony's GitHub.

AEGEE-Lviv has done it for its website and it looks beautiful.

We also have a super-cool A4 leaflet in Photoshop format that you can download, customise and distribute to promote your antenna and AEGEE. Check it out here!
Contact
For doubts or anything you want to tell us send us a Facebook message. Usually we reply within two days. But first visit the FAQ section. Probably your question will be already answered there.
AEGEE-London Activities Facebook group
Our Activities Facebook group is the place where we discuss and post all the activities we organise. You can also use this group to meet with other aegeeans in London or to ask for someone to host you if you're coming to London. Join this group and you'll receive a notification every time we post an event or someone leave a message.